Prof., Dr., Ir., Ridho Kresna Wattimena, M.T.
---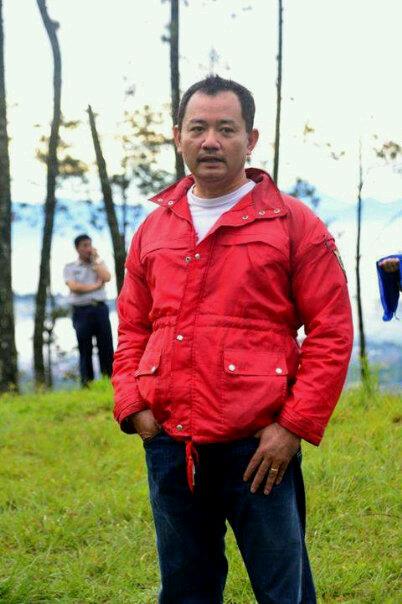 NIP : 196802051993021001
Email : rkw (at) mining.itb.ac.id
Kelompok Keahlian : Teknik Pertambangan
Bidang Keahlian : Mekanika Batuan
Status : Pengajar Tetap
Ext. Ruang :
---
Pendidikan :
---
Ir. (ITB, 1991),
MT. (ITB, 1996),
Ph.D. (University of Queensland, 2003).
Publikasi :
---
S. Kramadibrata, G.M. Simangunsong, N.P. Widodo, R.K. Wattimena, R.A. Tanjung & Y. Wicaksana, 2015. Rock excavation by continuous surface miner in limestone quarry, Geosystem Engineering, 2015, Taylor & Francis (Accepted Manuscript). DOI:10.1080/12269328.2015.1006736.
Wattimena, R.K. 2014. "Predicting the stability of hard rock pillars using multinomial logistic regression". International Journal of Rock Mechanics and Mining Sciences, 71: 33-40. DOI:10.1016/j.ijrmms.2014.03.015.
Wattimena, R.K., Kramadibrata, S., Sidi, I.D., and Azizi, M.A. 2013. "Developing coal pillar stability chart using logistic regression". International Journal of Rock Mechanics and Mining Science, 58: 55-60. DOI: 10.1016/j.ijrmms.2012.09.004.
Suseno Kramadibrata, Made Astawa Rai, Tommy Trides, Ridho K. Wattimena & Ganda M. Simangunsong. 2011. Measuring volumetric strain of triaxial test using linear displacement pump.. Proceedings of the International Symposium on Earth Science and Technology 2011. Kyushu University. Fukuoka. Japan. 6-7 December 2011.
Sulistianto, B.; Sulaiman, M. S.; Wattimena R. K.; Ardianto, A.; and Matsui, K. (2009). Determination of Stope Geometry in Jointed Rock Mass at Pongkor Underground Gold Mine, International Journal of The JCRM, Japanese Committee of Rock Mechanics, Vol. 5, No. 2, April 2009, p.p. 63-68.. DOI: 10.11187/ijjcrm.5.63.